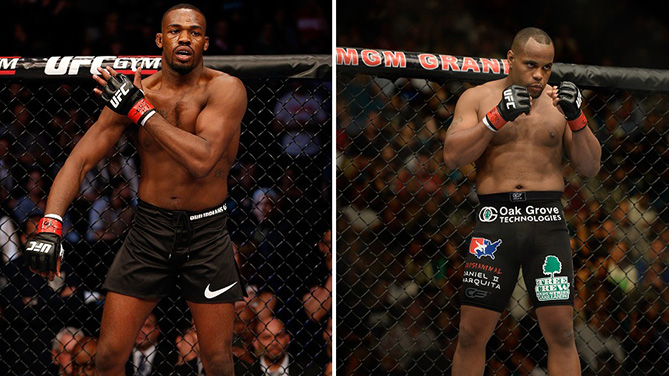 What:
UFC 182 - Jones vs. Cormier
When:
Jan. 3 at 10pm/7pm ET/PT
Where:
MGM Grand Garden Arena
How to watch:
Pay Per View
UFC President Dana White doesn't publically state his opinion about a UFC fight, but he always has one.
One of the reasons White thinks Jon Jones vs. Daniel Cormier at UFC 182 will be so intriguing is that, for the first time in a long time, he doesn't have an opinion about who will win.
"The funniest thing about this fight is – I never give opinions but I always have an opinion," White said. "So many people don't have an opinion on this fight because they just don't know. I always have an opinion, but I honestly just don't have an opinion on this fight."
Both fighters are going into this fight with an undefeated record. Sure, Jones has a blemish on his career after getting disqualified for a controversial illegal elbow against Matt Hammill, but no man has ever beaten the champ.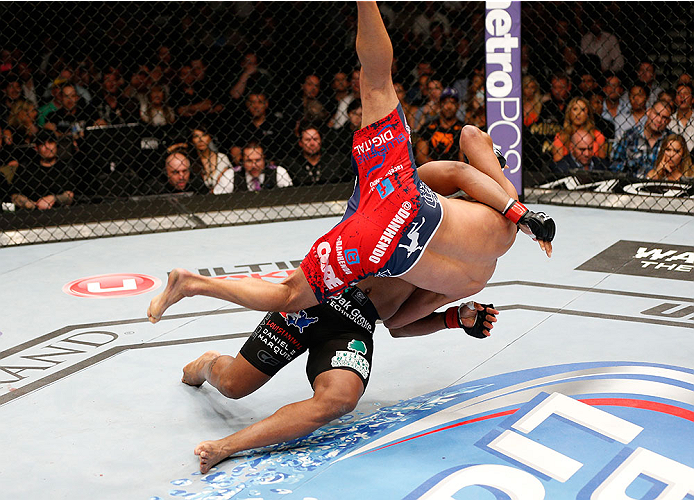 Cormier has been dominant against light heavyweights and when he competed at heavyweight. A former Strikeforce Heavyweight Grand Prix champion and Olympic wrestler, Cormier has always impressed White.
"Cormier dominated heavyweights and now has moved down to light heavyweight," White said. "You saw what he did to Dan Henderson, and I don't care what age Henderson is, he isn't your typical 40-year-old guy. The way that he just rag dolled Henderson was just insane."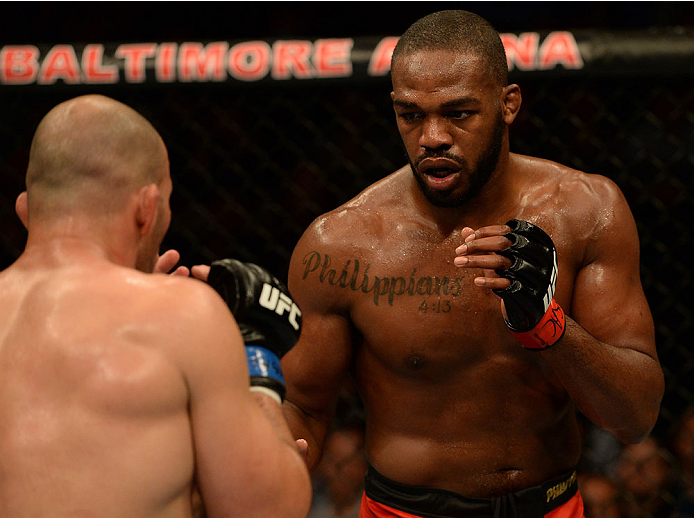 White called Jones a freak of nature, a fighter with tremendous natural ability.
Jones' reign as the UFC light heavyweight champion has included wins over some of the sport's elite fighters. He forced Vitor Belfort and Lyoto Machida, both former champions in the division and future hall of famers, to move down a weight class after losing to the champ.
"Jones has taken out all the greats, all the big names, all the great fighters in the light heavyweight division. It's impressive," White said.
Before the big fight on Saturday night, both fighters will meet one more time at the weigh-ins on Friday afternoon.
White can't wait.
"Where it really comes together for me is Friday afternoon when I'm standing on that stage and we're doing the weigh-ins," White said. "I f**king love the weigh-ins. With all the sh*t that went down between these two and the animosity, I can't wait until they weigh in and come over and face off."
The weigh-ins are as much a part of the game as anything that happens during the fight, White said.
The last time these two came face-to-face at MGM Grand, chaos erupted. White said that he doesn't plan to say anything to either fighter.
Whatever happens, happens.
"I will not say one word to either one of those guys. I don't f**k with them before the fight," White said. "They're going to get off that scale and they're going to do whatever they're going to do, and I'll handle it. I will not say a word to either one of them. Whatever is going on is their business.
"I will handle it."