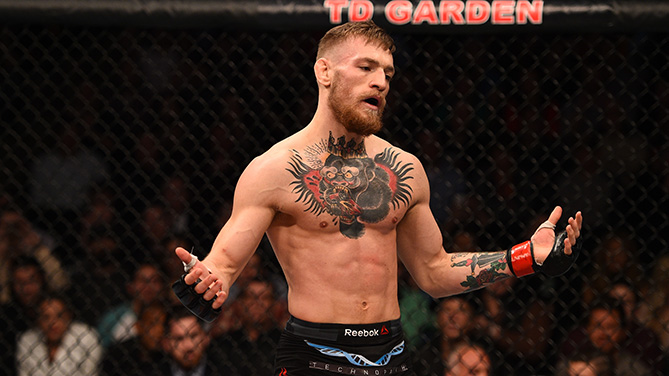 Irish sensation Conor McGregor may have officially arrived as a star in the U.S. this past weekend after his dominant main event TKO win against Dennis Siver.
After all, the numbers don't lie.
Fight Night Boston from TD Bank Garden in Boston drew an average of 2,751,000 viewers on FOX Sports 1 and peaked with 3,162,000 viewers during McGregor-Siver. Those are the highest numbers a UFC event has ever posted on the network, breaking the previous mark of 1,780,000 average and 2,270,000 peak held by Chael Sonnen vs. Mauricio "Shogun" Rua.
> READ: Conor McGregor Shifts Focus To Jose Aldo; Featherweight Title
UFC President Dana White told UFC.com on Wednesday that he couldn't be happier with how everyone performed in Boston.
"I thought it was going to be a big fight," White said. "I thought we did a great job promoting it and FOX did a great job promoting it. Conor worked his ass off promoting that fight, and it all paid off."
When the UFC partnered with FOX and the sports-specific FS1 network was created, White knew it would take time to get the fledgling network off the ground.
White said that it takes a combination of hard work, teamwork and creativity to help build a network.
"People don't realize this, and I've been saying this since we hooked up with FOX Sports 1: we're building a network," White said. "We're helping these guys build a network. It doesn't happen overnight. It takes a lot of hard work, creativity, and the UFC is doing just fine. "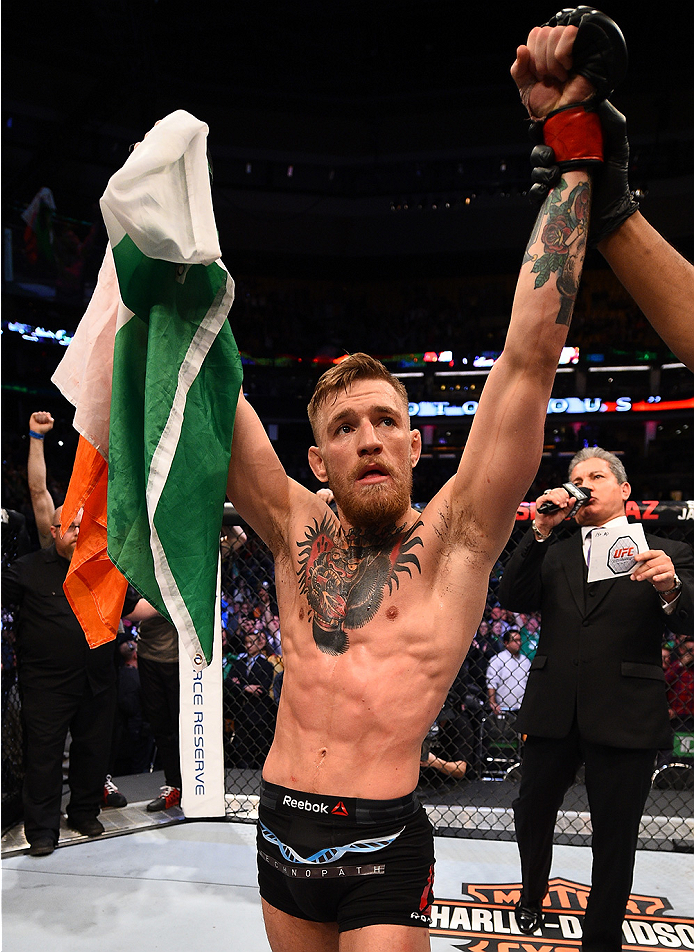 McGregor improved his record to a perfect 5-0 in the UFC against Siver, and the Irish phenom is now set to face Jose Aldo for the featherweight championship sometime this summer.
The Fight Night Boston numbers show that McGregor is becoming quite the draw in the United States, in addition to the cult-like following he has in Ireland.
White said he could be on his way to becoming the biggest star in the UFC.
"I don't know if he's the most popular guy in the sport now but he's on his way," White said. "He's definitely on his way."
> WATCH: Conor McGregor Discussed On Rankings Report
The success of the fight card in Boston also extends to the prelims, which drew 908,000 viewers. That is the highest mark ever for a non-PPV edition of the prelims.
White went on to say he expects even more big things in 2015.
"We had a bad year last year with a lot of injuries, but this year is stacked with nothing but great fights," White said. "I'm sure there will be some injuries or negative things that happen this year too, but we've been around for a long time. We know what we're doing and we're helping these guys build a network."