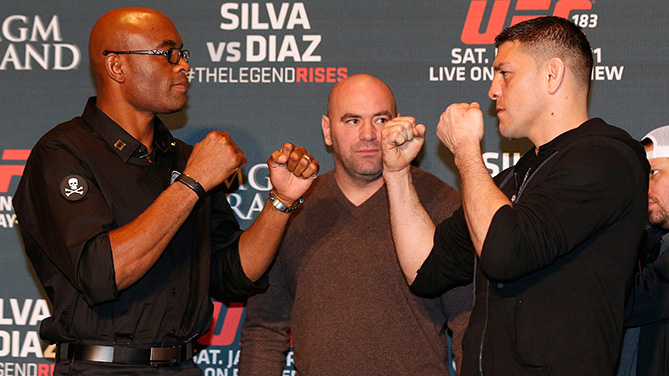 Nick Diaz wanted an opportunity for a big fight, so UFC President Dana White gave him one.
Now, just hours away from one of the biggest main events in recent UFC history, the focus has turned to the actual matchup between the two icons of the sport.
White thinks there are many factors that make this fight interesting and unique.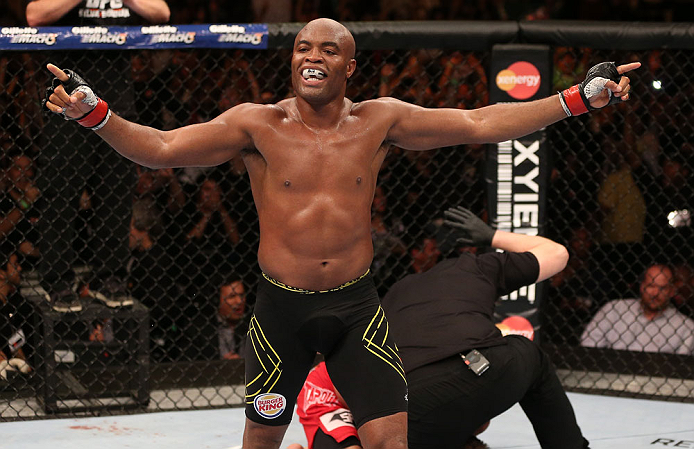 "The fact that Anderson Silva has been out a year, and why he has been out as long as he's been out - he broke his leg in half," White said. "It's such a gruesome injury, and on top of that, he's 39 going on 40 years old."
For Diaz, White said that the former Strikeforce champion is always fun to watch.
"Nick is tough, he's gritty, he's always in the fight – but Nick saw this as a huge opportunity," White said. "He wanted this fight, and because he wanted it, Anderson gave it to him. Anderson is looking to come back, get a win, and get back on track. He wants to test his leg out and see how he does in an actual fight.
"Diaz is looking to capitalize on possibly the mental weakness right now of Anderson – the layoff, the age, everything. It's very interesting."
> READ: Nick Diaz Knows What You Think About Him. He Also Knows You Cannot Turn Away.
Both fighters have been out of action for a while. Silva has been recovering from injury, while Diaz has simply been looking for a big enough fight to end his brief retirement from the sport.
White said he tends to believe ring rust plays a part for guys that have been away for a while, but, depending on the fighter, it can be overcome.
"You see it in some guys, but you definitely didn't see it in Dominick Cruz. But Cruz lives the lifestyle," White said. "This guy trains his ass off every day, eats right, and doesn't party. I don't know. It's a very intriguing fight, and I think that's why nobody can make a decision on how it's going to go."
In the lead up to the fight, including Thursday's media day staredown between Diaz and Silva, both fighters have been very respectful of each other.
> READ: Anderson Silva Ready To Restart Career, Reinforce Legacy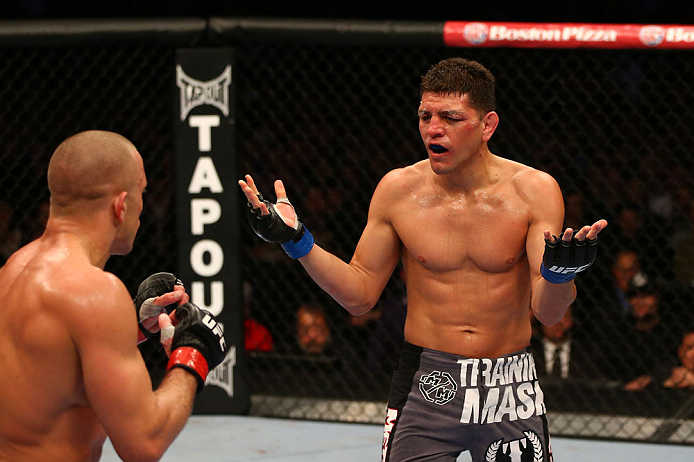 White said he hasn't been surprised by Diaz's behavior because he has gotten everything he's wanted.
"He wanted to fight Anderson Silva, and I think he respects Anderson as a fighter. Nick got the money, the fight – everything he wanted," White said. "Usually when Nick is going crazy on people it's because he's angry and he's feeling like he didn't get something he deserved. He got everything he wanted in this fight."
When the door to the Octagon closes on Saturday night, White said he has no idea how it's going to go down. But he did say it's going to be fun.
"A lot of things make Nick Diaz a fun fighter to watch and follow. Obviously his attitude and the way he carries himself, but first and foremost is the way he fights. Nick Diaz isn't afraid of anybody," White said. "Anderson Silva – it doesn't even need to be said what type of fighter this guy is. It's going to be fun."