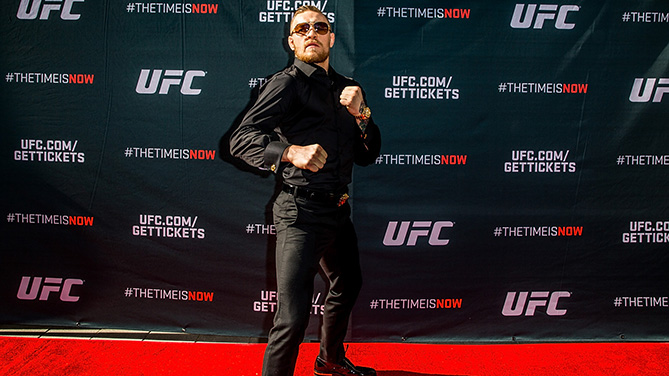 BOSTON
Love him or hate him, but when Irishman Conor McGregor is competing, it's must-see TV.
After only four fights inside the Octagon, UFC President Dana White said what McGregor is doing in Boston is historic.
"This kid has fought four times in the UFC and he is going to sell out the Boston (TD) Garden," White said. "Tickets are clipping 300 a day, it's insane. That is a huge feat for a kid who has only fought four times in the UFC."
McGregor is coming off arguably his most impressive performance to date at UFC 178, finishing Dustin Poirier, who was ranked No. 5 in the featherweight division at the time, by TKO in the first round. His opponent, Dennis Siver, has dropped a few spots in the rankings since the main event clash was announced.
Siver has won three of his last four fights, losing only to Cub Swanson back at UFC 162. White said it's always important to remember that every man or woman who steps into the Octagon has a chance to win.
No one should discount Siver.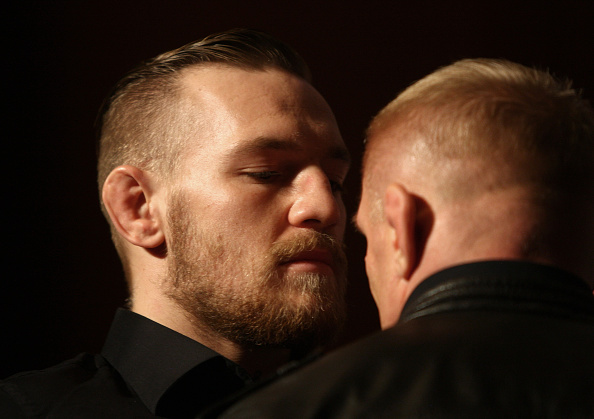 "Nobody thought that Conor could beat Poirier, and that he was taking too big of a step up. He wins, and then now for anybody to think that Siver couldn't ruin this whole thing is nuts because the kid can punch," White said.
Usually McGregor's opponents don't take a liking to the brash Irishman, which is understandable considering his gift of considerable gab.
White has always been impressed with McGregor's speaking ability.
"There are many fascinating things about Conor McGregor," White said. "Number one, the way that he speaks, it's not trash talking. He 100 percent believes in himself and that he'll be the world champion. If you sit in a room with him for 15 minutes, he'll make you f**king believe it, too."
White said that extra layer of hatred Siver has for McGregor makes this fight that much more interesting.
"Conor has talked so much sh*t about him and has definitely fueled the fire," White said. "Siver said he's coming to Boston to punish Conor McGregor. … Siver is a durable, tough guy who f**king hits hard."
MORE: Fight Night Boston Fantasy Preview | McGregor Pinpoint Accuracy | Unibet's Inside The Octagon