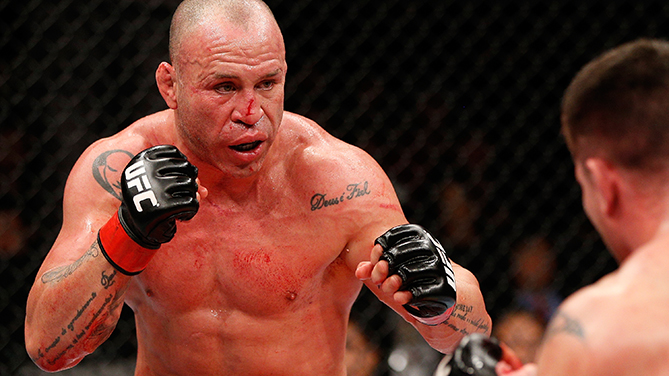 When Wanderlei Silva released his retirement video, just days before his punishment for evading a random drug test earlier this year was scheduled to be handed down from the Nevada State Athletic Commission, UFC President Dana White wonders if it was meant to serve as a distraction.
"I think he was trying to put up a smoke screen. Look over here because he does it a few days before he's about to go in front of the Nevada State Athletic Commission," White said in his weekly exclusive interview with UFC.com. "The guy ran from a drug test. … I've been saying it for a long time that he was going to get something serious."
> Read: Recap From Sept. 23 NSAC Hearing
The NSAC handed down one of the harshest penalties in its history when they issued Silva an indefinite suspenson (which is basically a lifetime ban from competing in Nevada) and fined him $70,000. Silva appeared in front of the committee earlier this summer to explain why he ran away from the test. He said he was taking diuretics to help him rehab an injury and thought it would show up in the test.
White knew it was going to be bad for "The Axe Murderer," but he was surprised how hard the committee came down on Silva.
"I didn't see a lifetime ban coming, but probably the worst thing you can do is run from a drug test. You can't run from a drug test," White said.
Now that Silva is stepping away from the Octagon, White wishes him nothing but the best.
"I've never said a bad thing about Wanderlei Silva in my life," he said. "I've always respected the guy and there is no way that guy can ever say that myself or Lorenzo Fertitta ever disrespected him. There's nothing more that needs to be said."
On Jones-Cormier brawl fallout
> Watch: Jon Jones and Daniel Cormier Appear at NSAC Hearing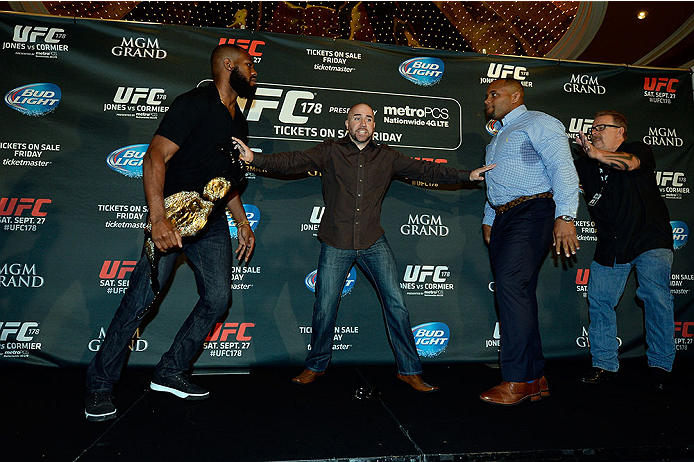 With all the crazy things going on in the sports world right now, athletes are under a bigger microscope today than ever before.
White said that authority figures, such as the NSAC, are not playing around anymore.
"You have to remember what happened. These guys were involved in a fistfight in the MGM lobby," White said. "They're there to promote a fight and you have people checking into the hotel, and they got into a full-blown fistfight. So it's pretty serious."
On Cat Zingano and Nate Diaz's UFC returns
> Read: UFC 178 Complete Preview
White is excited for the return of Cat Zingano this weekend at UFC 178 at MGM Grand. When asked about what's next for UFC women's bantamweight champion Ronda Rousey, White said he's waiting to see what happens with Zingano in her return bout vs. Amanda Nunes.
As for the always-entertaining Diaz, White is excited Nate is back and can't wait for his showdown with Rafael dos Anjos.
"I like Nate. I've always liked Nate," White said. "It's a great fight. Obviously dos Anjos just knocked out Ben Henderson and Nate Diaz is always fun to watch."
On UFC 178 this weekend
White can hardly contain his excitement when you ask him about the schedule of bouts this weekend. He usually has a fight or two he's looking forward to, but he can't even pick one for UFC 178.
"It's tough because it's such a stacked card. This card is so f**king good," he said. "Just look at the prelims. John Howard and [Brian] Ebersole, Wonderboy Thompson and [Patrick] Cote, [Jorge] Masvidal versus [James] Krause is a great fight, and then [Takeya] Mizugaki versus [Dominick] Cruz."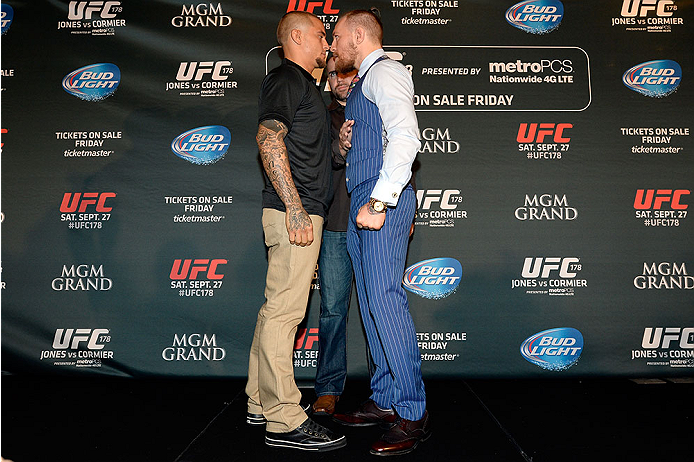 As far as the main card goes, White said it's rare to have a fight that getting just as much hype as the main event that's not even in the co-main event slot.
But Conor McGregor vs. Dustin Poirier should be a war.
> Watch: Episode #2 of UFC 178 Embedded
"The thing I love about the Dustin Poirier fight is that Poirier is nasty. This kid is coming to fight," White said. "If you watch the Embedded that just came out, his stand-up looks awesome. The kid is 25 years old, Conor McGregor is 26 years old, their records are very similar. This is a bad ass fight."