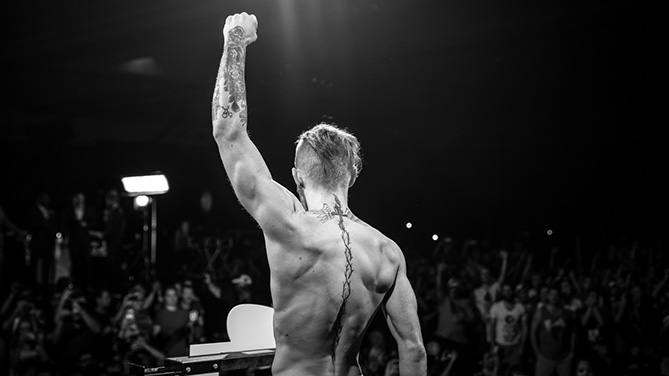 BOSTON
Conor McGregor is different.
"I move different. I think different. I talk different," McGregor said. "I can't help but be different."
When McGregor was forced to change high schools his junior year, his new classmates knew immediately that he was different.
Tom Egan, the first Irish-born fighter to ever compete inside the Octagon back at UFC 93, was in the classroom the day McGregor walked through the door for the first time.

With his chest puffed out, self-confidence on display for the entire class to see, Egan, who has been friends with "Notorious" ever since they met back in high school, said McGregor stood out.
"Conor had that all business face on," Egan said. "It's understandable when you go to a new school. In Ireland you don't meet a lot of friendly faces right off the bat in school. At the time, he was real rough around the edges. He had that real go get 'em thing about him."

He's a different kind of fighter, too. He is part of the new age – a mixed martial artist who has trained all areas of the sport since he began.

At only 26 years old, McGregor has amassed an impressive 16-2 professional record, four of which have come in the UFC, three of those by knockout in the very first round.

With the country of Ireland following reverently behind him, McGregor now stands only one win away from the title shot he has so desperately and tirelessly pursued. He'll get that chance with a win over Dennis Siver in the main event of Fight Night Boston on Sunday night at TD Bank Garden – with the champion, Jose Aldo, watching in the front row.

It's the chance Ireland has been waiting for ever since it learned of the name Conor McGregor. Ever since McGregor breathed life into Irish MMA and made his fellow countrymen take notice and begin to dream about the possibilities.

"People around are so happy to see an Irish athlete be strong-willed and just taking over his sport by storm," Egan said. "None of this hanging back or sitting back and relaxing nonsense - just going for it. I'm very inspired by it. He's definitely inspiring a new generation of young people in Ireland, which is beautiful to see."

McGregor has galvanized his nation.

An estimated 3,500 fans from Ireland are expected to arrive in Boston this weekend to watch their native son continue his historic journey. They're here for McGregor, of course, but they're also here to take part in the Irish movement that's happening in the UFC.
-----
"(Conor) has the great one-liners. I laugh my ass off loads of time. I think in America you'll offend people. In Ireland, we come from a nation that rip the piss out of each other. The one-liners are sharp; we have them skills as well. ... We fight like that, we talk like that, and that's how we get it done." - Paddy Holohan, McGregor's teammate at SBG
-----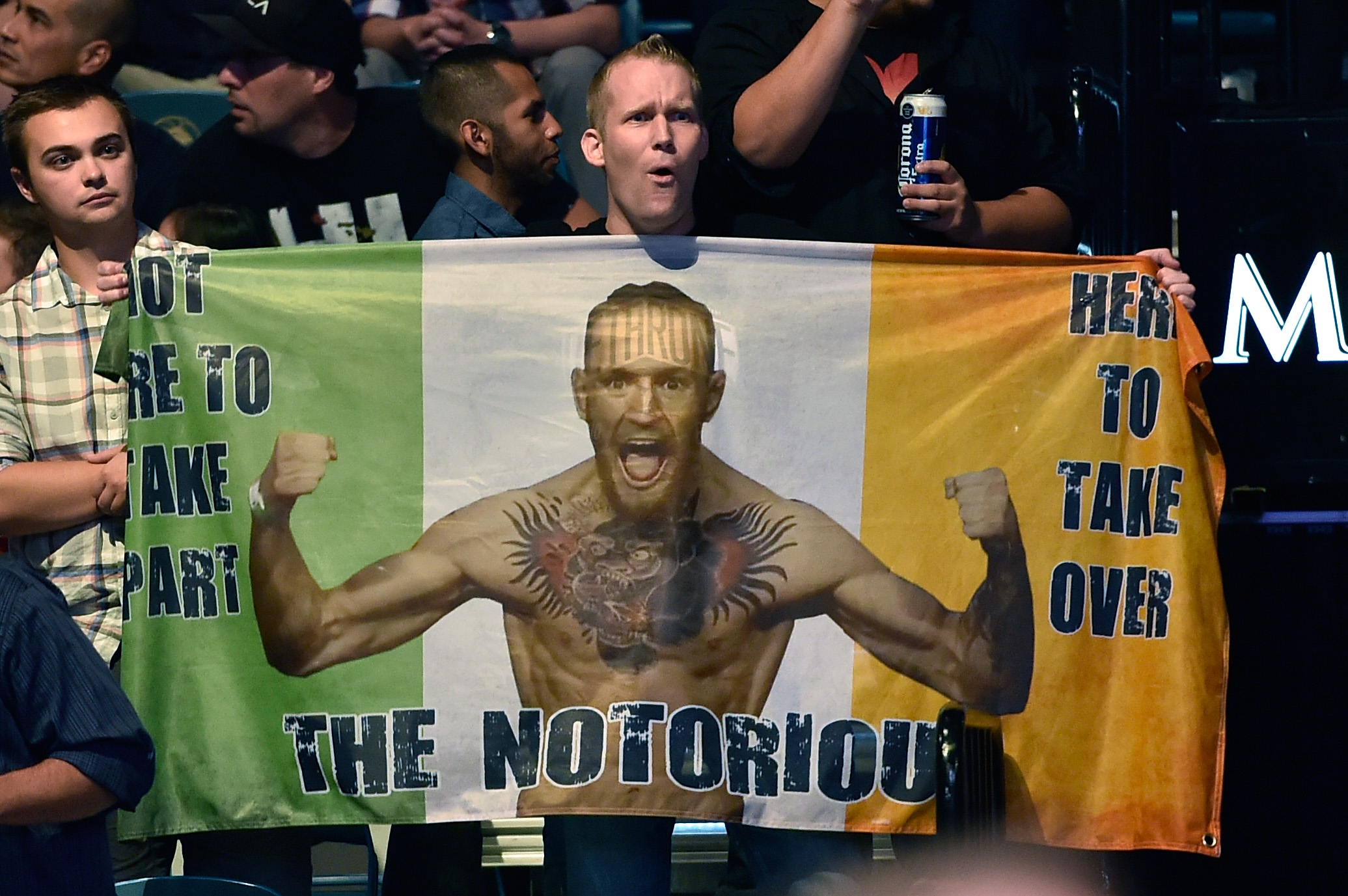 Four Irish fighters appear on the card, including McGregor's longtime teammate, Paddy "The Hooligan" Holohan.
The Irish feed off each other, Holohan said.

"Any time we get together the pace is just amazing. We push each other, and when you put this group together it's just electric," Holohan said. "It's kind of like an alcoholic being with all his mates going out to the pub. Not only do we have the team behind us, we got the whole f**king country."

Holohan has enjoyed what McGregor's been able to accomplish, both as a teammate and as a fan. Through it all, Holohan said McGregor has been exactly the same person.

McGregor's longtime girlfriend, Dee Devlin, echoed those same sentiments.

"He's the same person that he's always been," Devlin said. "He's just being himself out here. People think that he's being something else, and sometimes people put words in his mouth and try to make him be something else. But he's just himself all the time."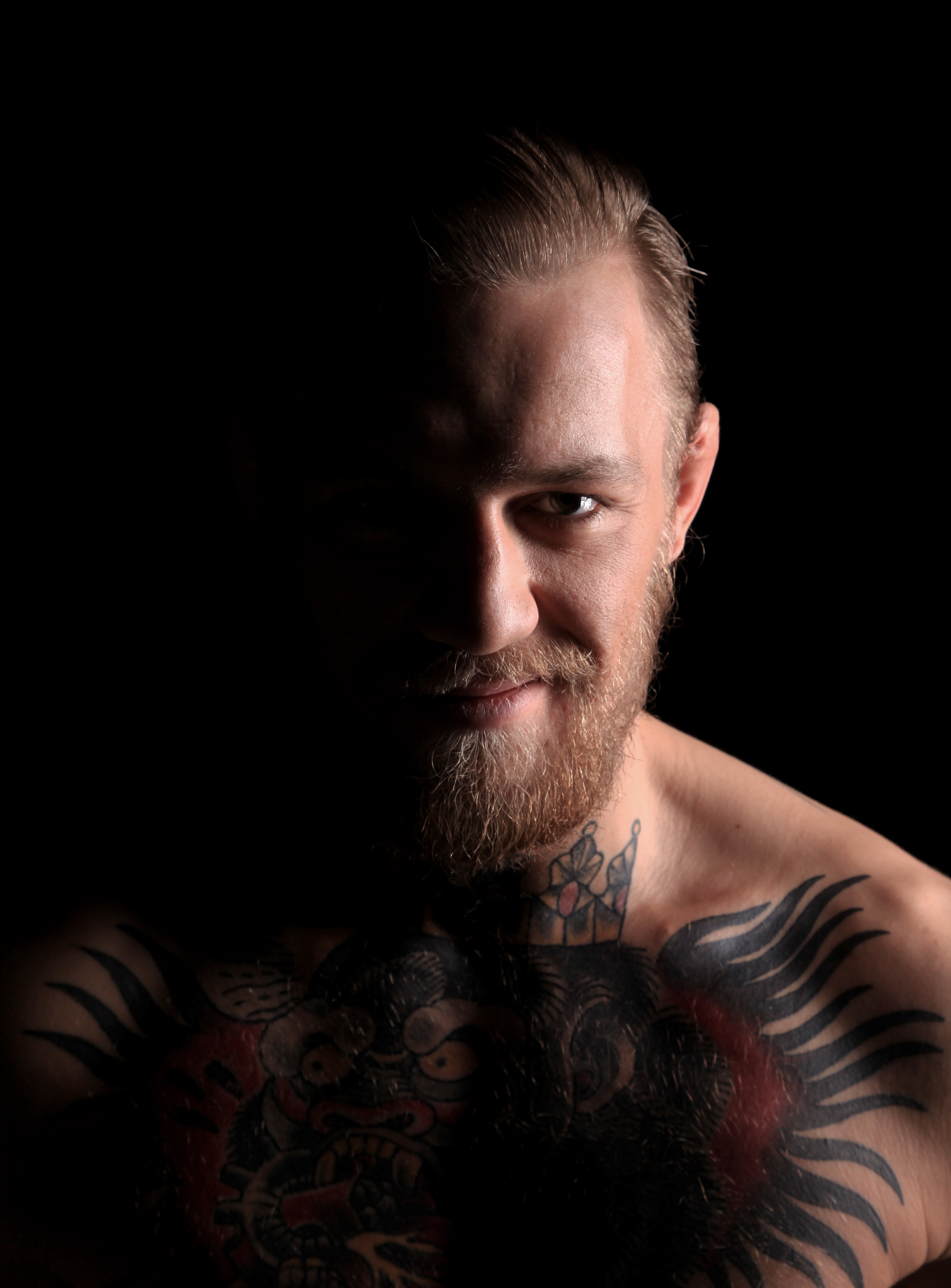 From the time he wakes up, until the time he reluctantly lays his head down to rest, McGregor is thinking about fighting; about movement; about winning; about money; about championship gold.

He's obsessed with the game, and he hates to rest. That's why he's always doing something. Whether it's stretching out in his hotel room between workouts and media obligations, shadow boxing in the hallway, or going through his precise pre-workout warm up rituals. McGregor is always moving.

"I don't like being static," McGregor said. "A man grows most tired when standing still. That's a true statement because there is energy in motion. I like to move."

When McGregor is not moving, he's usually talking. And he does that better than anyone in the game today. Just ask UFC CEO Lorenzo Fertitta, who recently said McGregor is "almost like the Irish Muhammad Ali."

Holohan said McGregor's aptitude for trash talk comes from classic Irish banter. A bloke has to be able to spar with his words in Ireland.

"The man has the great one-liners. I laugh my ass off loads of time," Holohan said. "I think in America you'll offend people. In Ireland, we come from a nation that rip the piss out of each other. The one-liners are sharp; we have them skills as well.

"You got to be quick and you got to be coming back and you got to put somebody straight back on the back foot. We fight like that, we talk like that, and that's how we get it done."

> MORE CONTENT: Fight Night Boston Preview | Predictions | By The Numbers | McGregor: Why I Fight | Conor's Pinpoint Accuracy

Back in the old days, when Irish MMA was still in its infancy, Owen Roddy was the poster boy.

"His fights were like festivals," wrote Peter Carroll for Fightland in July 2014. He was the original Irish hope.

But after retiring in late 2012, Roddy transitioned into a coaching role at the Straight Blast Gym, and can be seen by McGregor's side whenever it's fight week. He's magic with the pads, and has been watching McGregor evolve into the phenom he is today.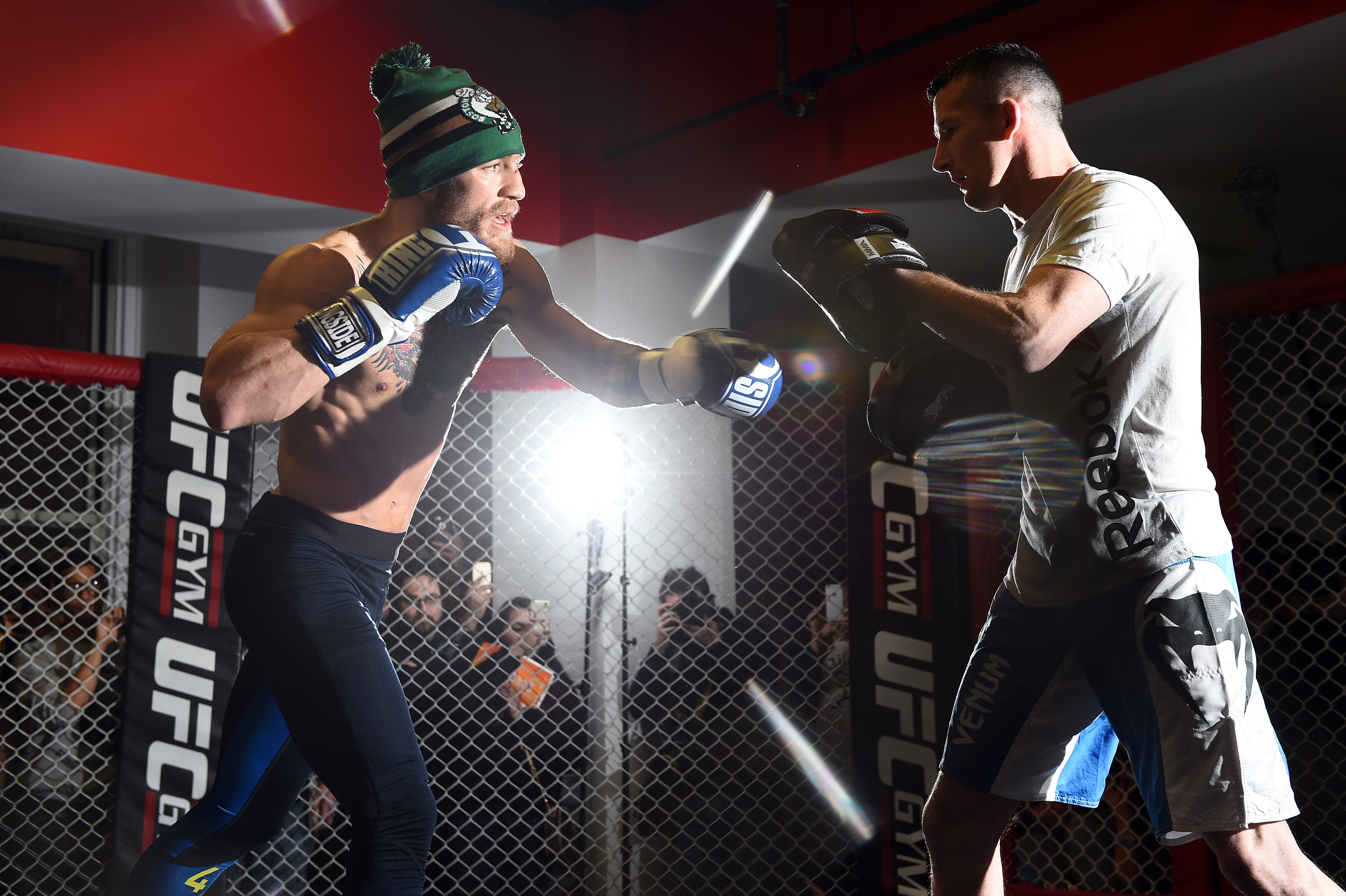 "He's the only fighter I've ever seen, from camp to camp, it's like he's twice as good as he was before," Roddy said. "You can look over the last three UFC open workouts, and you can see the evolution. He changes his approach every time and comes back with new techniques. He's always experimenting with stuff. He's always looking to find new weapons and new attacks, which makes him so good."

Roddy said it's been an honor watching McGregor. He likes to think of himself as a great fighter, but there's just something special about McGregor.

"I think I got Irish MMA to a certain level, but Conor just has this special something," Roddy said. "He can go all the way, in two different weight categories. It's limitless to what he can do."

It wasn't always that way. Success didn't always seem so attainable. Not back when McGregor was picked on as a young child.

In Ireland, like McGregor has said many times, a young boy has to know how to fight. And for a while, he didn't.

"Whatever happened to Conor sparked him," Egan said. "We never sat down and had a discussion about bullying, but it went unsaid that it led us to wanting to learn more about defending ourselves."

Once McGregor started to understand how to defend himself, he slowly started to blossom into a weapon.

Fighting was in his DNA, as it turned out, and he's shown that fight in his climb to the top of the UFC.

"He's an exceptional individual," Egan said. "At some point in time Conor understood that with all this confidence that he has he is deserving of all of this. What Conor has done with himself as an individual should be noticed and people should take note and try and apply it to their own lifestyle."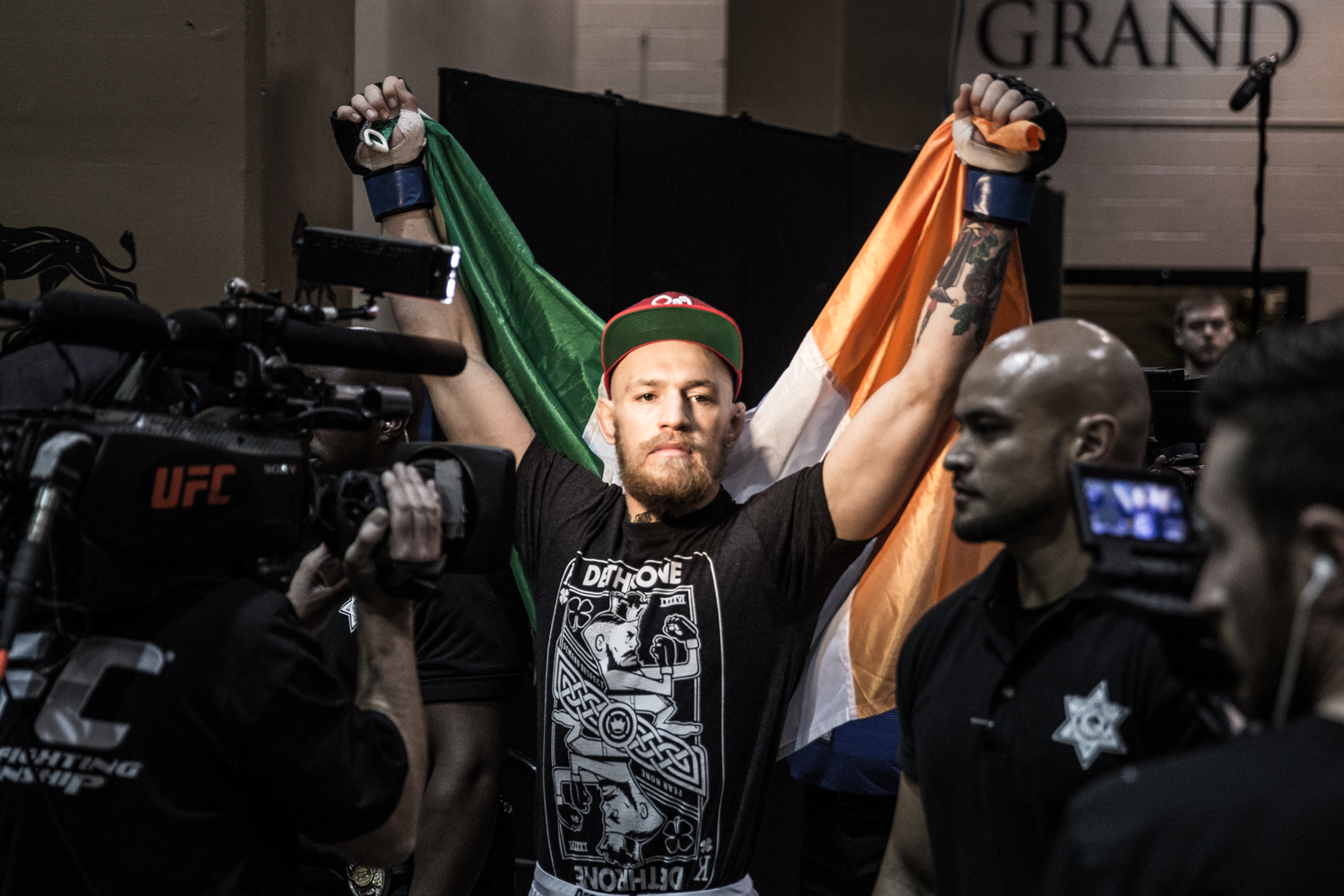 Yes, Conor McGregor is different, but he likes it that way. It's helped him to evolve into one of the most feared mixed martial artists in the sport today.

"You don't lose – you win or you learn. I chose to learn," McGregor said. "I feel I am at a stage now where I am invincible."

Main Photos By Wilson Fox