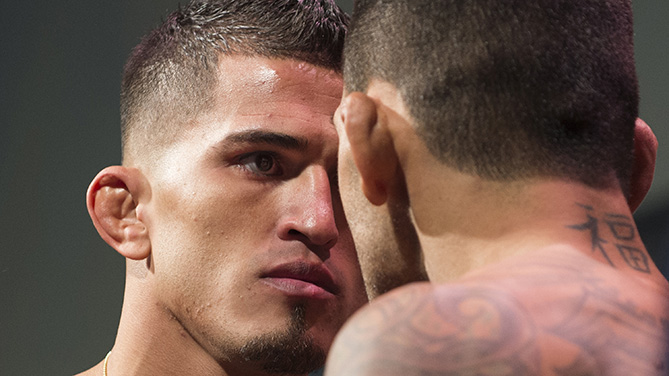 After taking over Los Angeles for UFC 184, there's no doubt about how strong the star power of UFC women's bantamweight champion Ronda Rousey is these days.

But a glance at the UFC roster reveals a number of big stars that are set to compete during the Welcome to the Show season of fights that are on tap over the next few months.
> WATCH UFC 185 Embedded: Vlog Series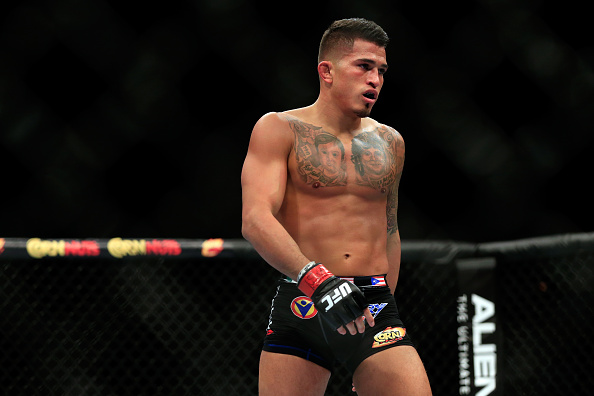 The next star on display is UFC lightweight champion Anthony "Showtime" Pettis, who takes on Rafael dos Anjos at UFC 185.
UFC President Dana White has always known that Pettis had the potential to break through to the big time.
"Anthony Pettis continues to dominate and finish people in spectacular fashion," White said. "He wins this fight this weekend against dos Anjos and he's fighting the winner of Cowboy Cerrone and Khabib Nurmagomedov."
> READ: When It's Showtime, Anthony Pettis Turns Chaos Into Comfort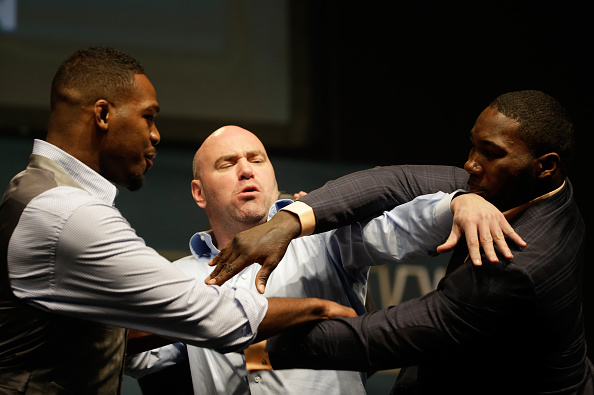 White continued to say that there are no shortage of stars in the UFC. Take UFC 187 in Las Vegas as an example. That card may be the deepest and most star-studded collection of fights in the UFC's history.
And it all starts at the top with UFC light heavyweight champion Jon "Bones" Jones.
"We've got nothing but great fights lined up right now," White said. "Jon Jones is a huge star for us right now and he's going to take on Anthony Johnson. If he beats Johnson in devastating fashion, he's going to go on to take on Gustafsson and whoever else is in that division. He may move up to heavyweight someday and continue his legacy."
> Buy tickets to UFC 187 at MGM Grand in Las Vegas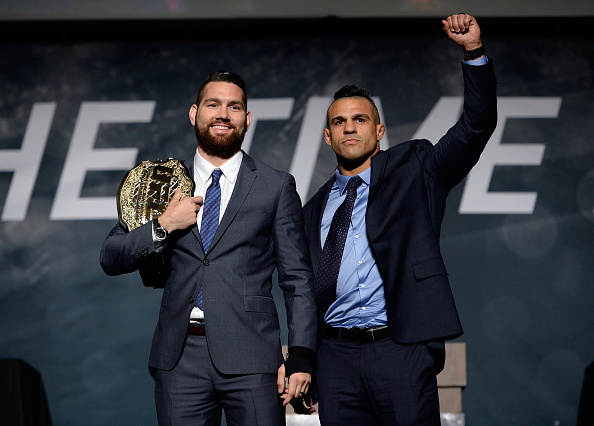 On that same card, UFC middleweight champion Chris Weidman defends his title against Vitor Belfort.
"Chris Weidman has two unbelievable wins over Anderson Silva, has a win over Lyoto Machida, and now he's taking on Vitor Belfort," White said. "There are no shortage of stars in the UFC."
On Carla Esparza vs. Joanna Jedrzejczyk
"I can't wait for this fight," White said. "You want to talk about the classic striker versus grappler, this fight is it. Carla Esparza blew everybody away with her win in the TUF Finale.
> WATCH: Countdown to UFC 185: Carla Esparza vs. Joanna Jedrzejczyk
"Joanna has been one of my favorite fighters since the first time I saw her fight. She is without a doubt the best female striker in the sport. Her hands are unbelievable, she has knockout power, and her wrestling is starting to look good. She's going to need it versus Carla."
On Johny Hendricks vs. Matt Brown
"Hendricks versus Brown is an incredibly exciting fight, which is probably going to be fight of the night," White said. "That's saying a lot with the lineup we have on the card that night. But, the winner is obviously next in line for a title shot.