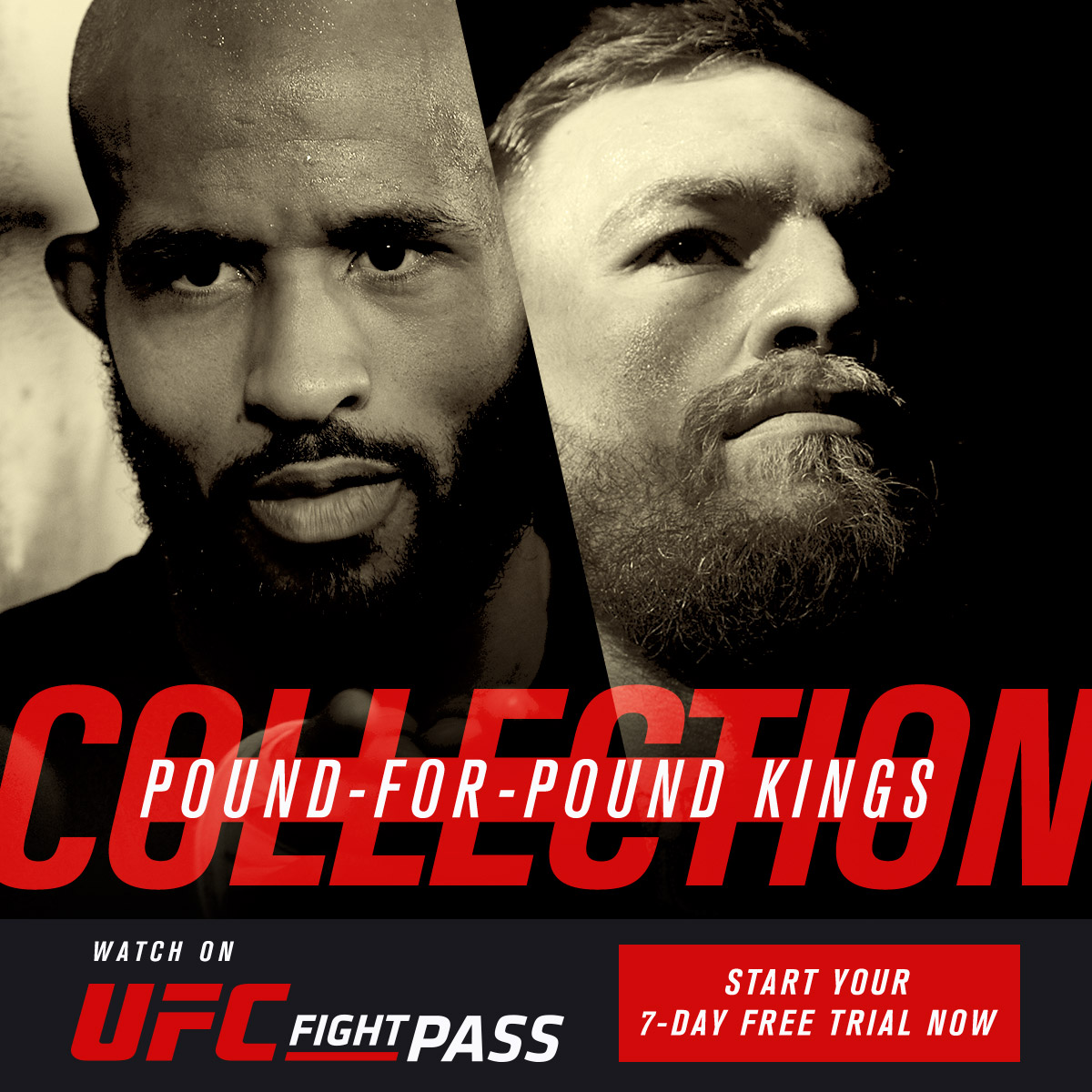 Conor McGregor
and
Demetrious Johnson
are the two baddest men on the planet and UFC FIGHT PASS is celebrating the No. 1 and 2-ranked pound-for-pound champions.
On the heels of McGregor's historic victory at UFC 205 in New York City, the first-ever two-weight simultaneous world champion was voted up to No. 2 in the pound-for-pound ranks.
"Mighty Mouse" remained in the top spot on the strength of his eight consecutive title defenses.
UFC FIGHT PASS offers a closer look at both champions so you can make your pick for who deserves the top spot.
Johnson is back in action on Dec. 3 on
The Ultimate Fighter finale
when he takes on the winner of season 24. Don't miss the semifinal fights on this week's episode and then tune in next Wednesday on FS1 to see who will win the chance to face Johnson for his flyweight title.
RELATED: Watch history again - Order UFC 205 replay | Watch first 7 episodes of TUF 24 now available on UFC FIGHT PASS | UFC 205: Thrill & the Agony on UFC FIGHT PASS | Read: UFC 205 Talking Points | UFC 205 - a historical perspective