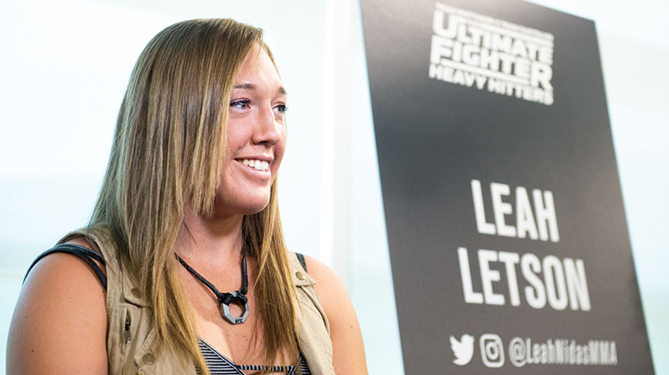 Once again, Maurice Greene and his drinking stole the show this week.
I didn't mind Mo's drinking in the house -- I'm not one to judge and it was entertaining sometimes -- until I realized how much it was affecting Marciea Allen. Mo's behavior, along with Marciea basically being eliminated from the tournament, almost made her leave the house before the tournament ended.
Thankfully we were able to convince her to stay. Marciea is a fierce competitor and, despite not having an easy go in the TUF house, I know she'd really regret leaving the show prematurely. That's the kind of thing fans will never forget and, just as important, it may prevent her from getting another shot in the UFC down the road.
That was upsetting to see her in that position. I know she has the potential to be a star in the UFC, so it was difficult to see her having such a tough time with the process -- especially when it was mostly caused by someone else's misbehavior. I was thrilled to see her stay.
Even though I was dissatisfied with the intensity of my team's training sessions, I'm happy that I never considered leaving the house early. It never crossed my mind. Thankfully I won my first fight, so I had my semifinal matchup to look forward to. And, after spending months away overseas, the six-week window of filming away from home wasn't an issue for me at all.
Although it wasn't the easiest six weeks of my life, staying focused on the task at hand was not a problem at all for me.