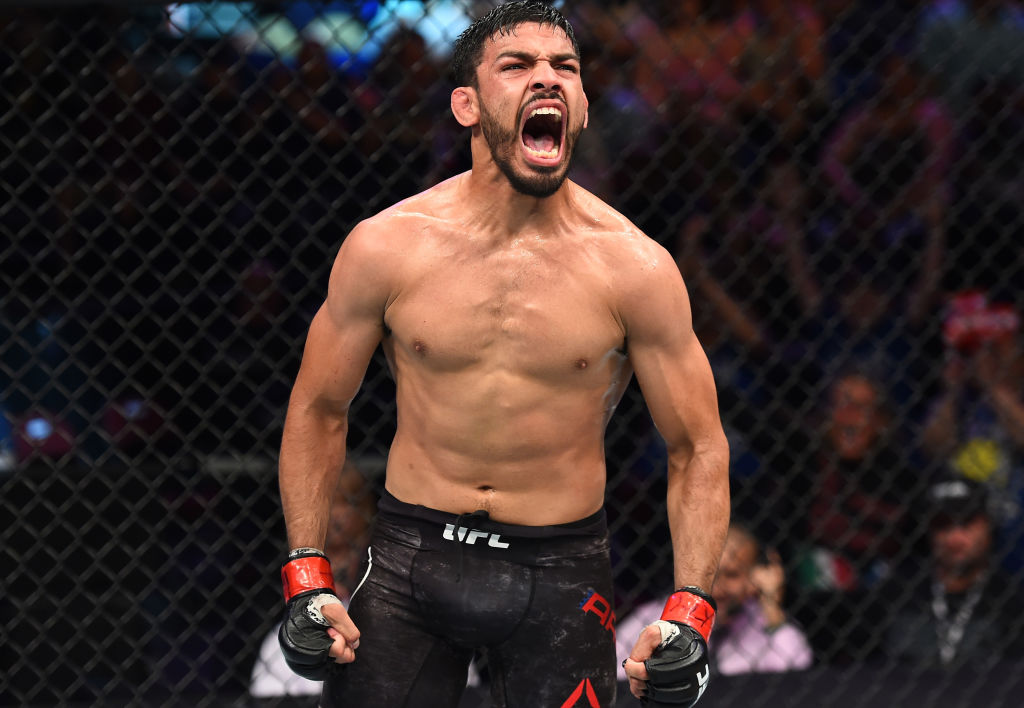 Julio Arce may be in the middle when it comes to overall fight experience among the trio of Tiger Schulmann Fight Team members competing on Saturday's UFC 230 card at Madison Square Garden. But if we're talking competing at the "World's Most Famous Arena," Arce has that distinction locked down over teammates Lyman Good and Shane Burgos.
"I had the accomplishment of winning the 2011 Golden Gloves at the Garden," Arce explains. "I did Glory Kickboxing at the Garden and I won that fight by second-round TKO. And now I get to do MMA at the Garden under the UFC banner. That is a pretty big accomplishment for me because I did all three under the bright lights in the Garden. That's a huge thing."
It is, and while the 29-year-old isn't walking around the gym giving pointers to Good and Burgos about fighting in the Garden, it is a special moment for all three fighters.
"We're all just dying for the day to get here, but the biggest feeling is of excitement and accomplishment because some people get to say they sat and watched a fight or a game at the Garden, but not many people get to say they either played or fought at Madison Square Garden, so this is something huge. We get to be part of that history and say that we fought at the Garden."
So with boxing, kickboxing and now MMA on his MSG resume, what's next, point guard for the Knicks?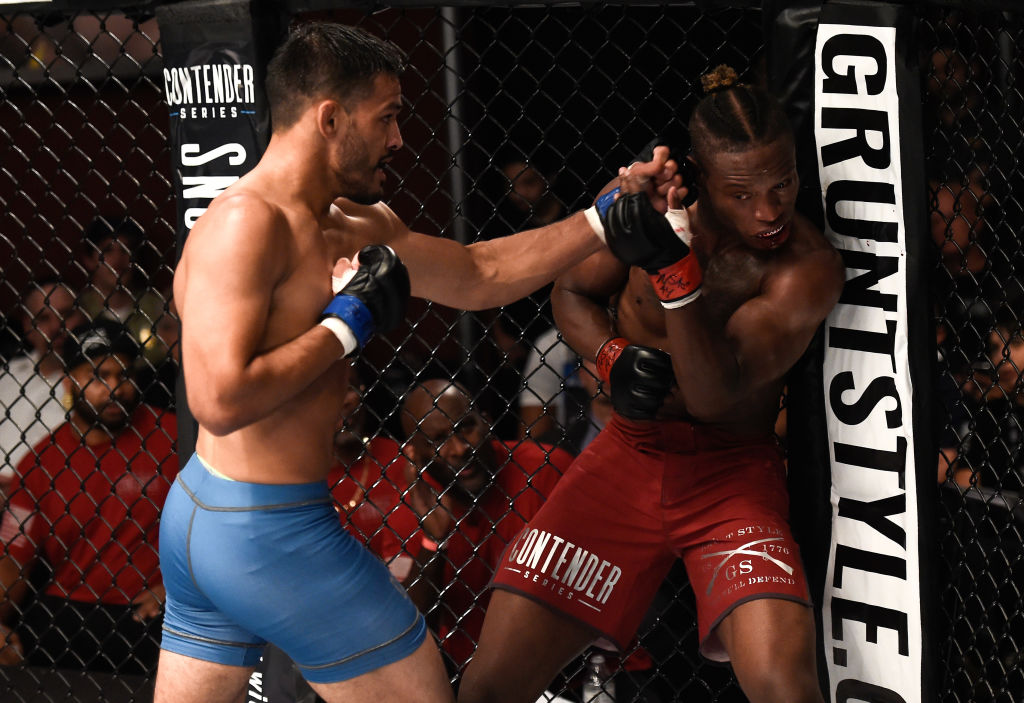 "I think I'm too short for that," laughs the 5-foot-7 featherweight, who meets Brazil's Sheymon Moraes this weekend. It's an important bout for Arce, not just because it's taking place 20 minutes from his home in Queens, but because a victory would put him at 3-0 in the Octagon and may just set up a fight with a top 15 contender the next time out.
Yet while Arce keeps his eyes on the rankings and the roster, he's playing it cool as he navigates the waters of the UFC.
"When I was on my journey to get into the UFC, I knew you had to trust the process and wait," he said. "Now, I'm still the rookie in the UFC. I'm working my way up. I know in due time I'm gonna get the high-profile fights as I keep climbing up the ladder and do my thing. No matter what happens in any fight, I made it to the highest level. And although it's a short window, I'm also not racing through it where eventually I'm gonna get put in a fight that I may not be ready for and the next thing you know I'm gonna be going backwards. I want to take my time, one step at a time, one fight at a time, and then I see myself getting up there before I know it."
MORE UFC 230:
That time may be sooner rather than later given how impressive he's looked in wins over Dan Ige and Daniel Teymur, both of which came after he halted Peter Petties in August 2017 on Dana White's Tuesday Night Contender Series. It's a nice, steady progression, and Moraes is a natural next step, one Arce is ready for.

"Whoever's put in front of me, I'm just gonna give it everything I've got and let it all go and really put my name out there," said the patient Madison Square Garden veteran, who may just have to get impatient in 2019.

"Nah, I'm as chill as I come," Arce laughs. "But in 2019, it's gonna be another great year of great things happening and I can't wait for that."