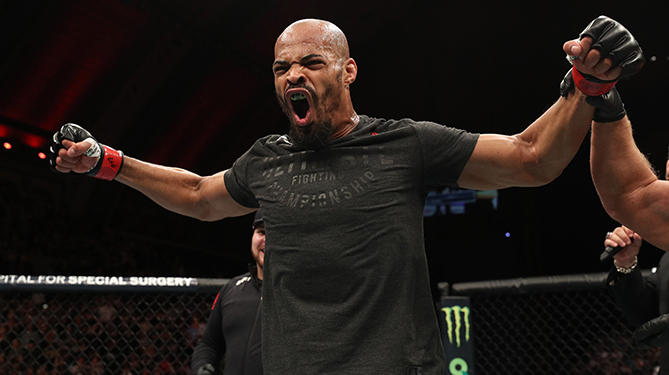 Coming off a blistering first-round stoppage win over Thiago Santos in April, sporting a 11-1 record over the last five years, and featured prominently on this weekend's middleweight-heavy UFC 230 main card, you would think that more people would be talking about David Branch as a serious player in the 185-pound weight class.
Yet despite his sterling record over his last dozen fights and originally being slated to face Ronaldo "Jacare" Souza this weekend at Madison Square Garden, the 37-year-old remains the overlooked member of the middleweight elite heading into this weekend.
"It doesn't bother me," said Branch, who now faces Jared Cannonier in the third bout on the Pay-Per-View portion of Saturday's show. "I've been the quiet, humble guy all my life. I think that if you don't take on a certain kind of character in this sport, people usually — if you don't act like a jackass sometimes, people don't give you respect, but it's okay."
Part of the reason the Renzo Gracie black belt and former World Series of Fighting "Double Champ" is accepting of being the forgotten man when fans and media discuss middleweight contenders is because he's been able to ascend into the Top 10 by remaining true to himself and allowing his performances to speak for themselves.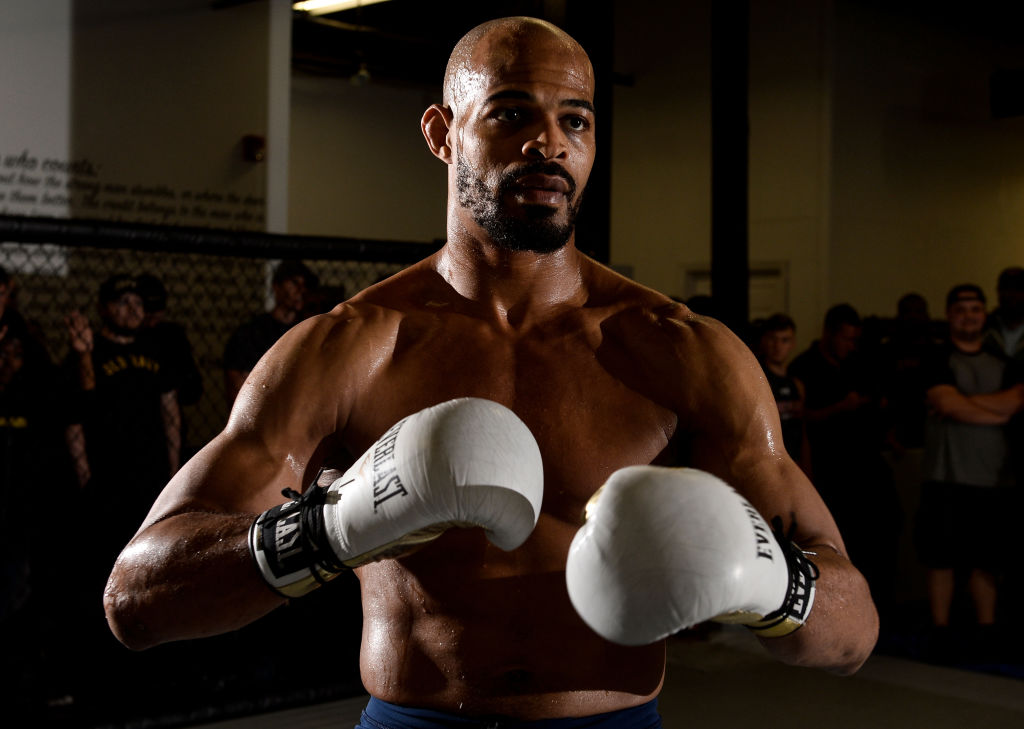 While others have opted to flex their Twitter muscles and bump their gums in order to drum up attention, Branch has simply gone out and handled business, posting two wins in three starts since returning to the Octagon, including his April finish of Santos, who has since rebounded with two strong performances to garner some buzz as he embarks on a move to the light heavyweight ranks.
He can point to a resume that includes title reigns at both middleweight and light heavyweight under the WSOF banner and victories over the likes of Santos, Krzysztof Jotko, Louis Taylor, Vinny Magalhaes and Jesse Taylor.
The other part is that while fans and media might not give Branch the recognition he deserves, his peers do and that means far more to the Bronx native.
"One thing I've realized is that when I get around the fighters themselves, they give me tremendous respect and they understand what I bring to the table," explained Branch, who pushed for the opportunity to face Souza before the Brazilian veteran was pulled from the contest to replace Luke Rockhold in the co-main event against Chris Weidman. "Whenever I go around them, wherever I go, I always get a head nod.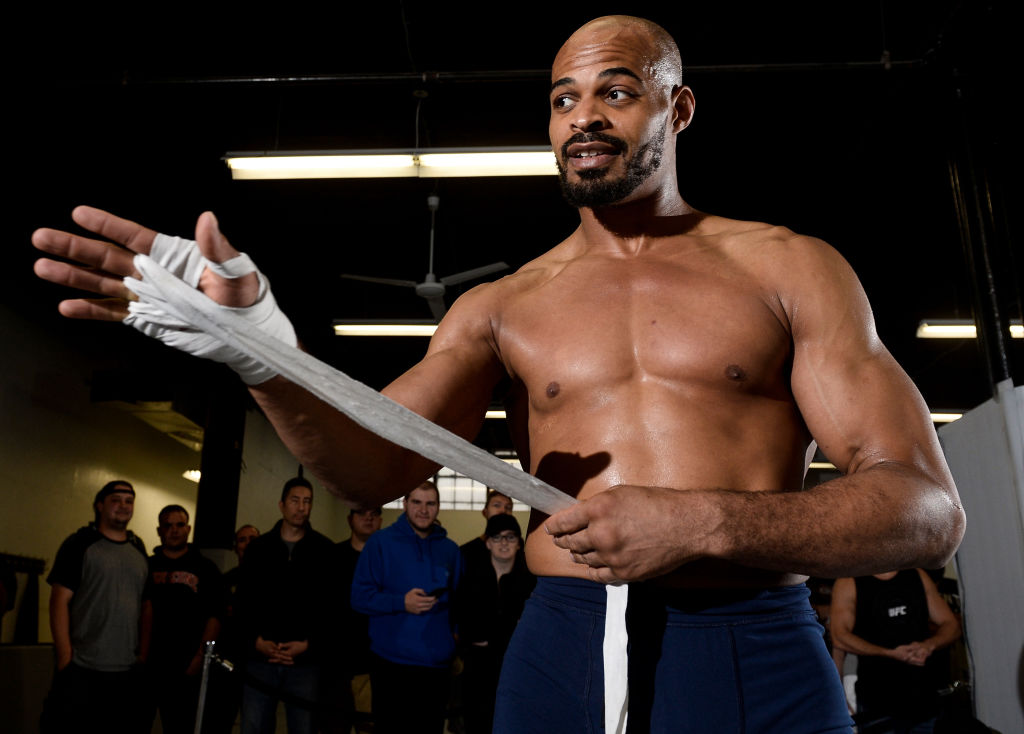 "It could be a fighter I don't even know and they recognize like, 'I know who the hell you are.' That's happened for me for quite some time now, even more recently, and that's pretty much all the confirmation that they know who I am and what I am in this sport.
"I don't really need any outside sources to give me any validation about me being a good fighter or not. I know what I am."
Those same elements explain why the middleweight contender wasted very little time lamenting the shift from Souza to Cannonier or why despite being a New York City guy, he's doesn't feel any particular way about competing at Madison Square Garden on Saturday night.
For many, stepping into the cage inside the historic combat sports venue would be a dream come true and an experience that stands out as a major career achievement. Maybe Branch will feel that way somewhere down the line when he's no longer competing and looking back on his martial times, but for now, it's simply another day at the office and he's approaching it the same way he would approach any other fight.
"I take it very serious, just like I've taken every other fight," Branch said in regards to competing at the home of the Knicks. "I'm at a point in my career now where I think I'm in a good headspace, I'm in a good place mentally and I just have to go out and do what I have to do and that's it. I'm not really making a big thing out of it; it's my job.
"I was disappointed for maybe two days, but then I snapped out of it and realized that I'm still fighting and this is nothing to harbor negative feelings over," he said of the late opponent change. "These things happen and I've been through a lot worse in my life, so it wasn't anything to get all sour about. Now we're moving forward."
With four middleweight bouts featuring five of the fighters currently ranked in the Top 10 setting the table for Daniel Cormier's heavyweight title defense against Derrick Lewis, UFC 230 has the potential to shake up the pecking order in the 185-pound ranks.
And while other bouts or other competitors have garnered more attention in advance of this weekend's festivities, Branch fully plans on using his time in the cage to take another step forward in the division and continue working to create new opportunities for himself going forward.
"Opportunity is a fickle thing," began the thoughtful middleweight contender. "If you broadcast yourself in a certain light and you wait for somebody to give you opportunities, that's one way, but there is also another way and that's going out and creating your own opportunities.
"I've done that, I'm doing that now and that's what I will continue to do. I don't wait for anyone to give me any opportunities; I go out and seize them on my own."
He did it against Santos in April and by calling out Souza to initially secure a bout with the Brazilian veteran.
Now he plans on doing it again this weekend by defeating Cannonier the same way he has turned back 11 of the last 12 men he's faced inside the cage.
"I just have to put a full demonstration of my skills and a full demonstration of what I have been doing in martial arts for the last 17 years; demonstrating all my skills and selecting them properly so that every situation that is presented in front of me, I'm ready, just like I've always done. That's it."